Patient organisations
Relationships with patient organisations are well regulated through the EFPIA Code and national industry codes of practice
Working with Patient Groups
People should be at the heart of healthcare. From, prevention and awareness, through research and development, regulatory and Health Technology Assessment (HTA) processes, to service design and outcomes measurement.

Patients bring invaluable knowledge and experience of living with a condition, while patient representatives are making sure to have the voices of their communities heard, how disease impacts them, what really matters to them, their families and their carers.

Listening to patient experiences, understanding their challenges and exchanging insights can shape future of medical research and disease management to more adequately address the unmet needs of patients. It is only through open and transparent dialogue between patients and industry that we can ensure that the patient perspective becomes an integral part of how medicines are researched, developed and delivered to patients.

Appropriate inclusion of the patient's perspective across the life-cycle of the medicine has the potential to co-create and co-develop better health care management and patient outcomes, delivering greater efficiencies in healthcare utilization.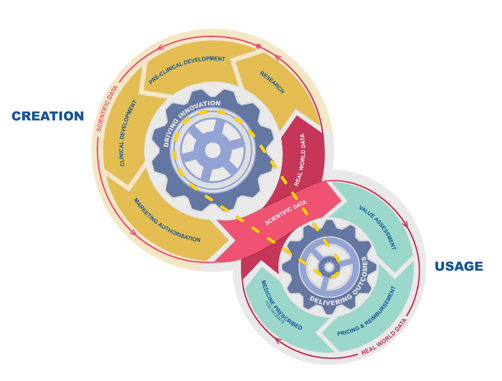 How does EFPIA engage with patient organisations?
Meaningful Patient engagement is a priority for EFPIA. In 2019, the EFPIA board endorsed the patient engagement strategy focused on enhancing EFPIA's patient-centricity, helping to advance the field of patient engagement through the EFPIA Patient Think Tank and through multi-stakeholder collaborations, like IMI PARADIGM and for EFPIA to support its members in delivering their own patient engagement activities.