Diabetes never sleeps so neither do we
Through research, better management and collaboration, #WeWontRest until diabetes is defeated
#WeWontRest in the fight against diabetes
Right from diagnosis diabetes is relentless, every day, every week, for life. Are my sugars too high? Too low?  What if I get a hypo, will I be able to get up in the morning? Do the people around me know what to do? You can't have a holiday from diabetes, even take a break from the constant battle to proactively manage your condition, keep healthy and active. How you manage your diabetes today, will have an impact on your long-term health: over time diabetes can affect blood vessels, leading to a heart attack or stroke and damage to other organs. How can I avoid these complications? Will it affect my ability to work? My eyesight? Will I lose a limb? Will I live long enough to see my grandchildren go to school?

Diagnosis for type 2 diabetes is often in later life, but its impact can be devastating, with the elevated risk of complications and impact on quality of life weighing heavily on the minds of patients. Nobody should live with type 2 diabetes without appropriate treatment, yet many people have type 2 diabetes without realizing it. Being diagnosed early and controlling your blood sugar levels, reduces your risk of other health problems. The good thing is, you can do something about it. As a person with diabetes, you can proactively manage your disease. Adherence to diet and exercise and  the most appropriate treatment is essential.

Is Type 2 Diabetes my fault? Because of its connection with diet and exercise, Type 2 diabetes is viewed by many as a self-inflicted disease. Although diet and lifestyle are risk factors, it is important to recognise that are other causes, including age, race, and family genetics, and dispel the myth that overweight and unhealthy lifestyle behaviours are the only causal factors.


For Type 1 diabetes, diagnosis is often during childhood meaning all those worries are carried by parents with the added burden of trying to teach, often very young, children about managing their diabetes, sugar intake, what to do in an emergency, blood tests and regular injections. And that often means educating teachers, class room assistants, coaches, carers and family members too.

And that's why, while diabetes never gives up, neither will we. As an industry we are committed to the fight against diabetes, to finding treatments and cures, to improving the lives of people living with diabetes across Europe.

Diabetes: a rising epidemic
The diabetes pandemic is one of the biggest health and socio-economic challenges of our time.
Nearly 1 out of 10 people in Europe have diabetes, amounting to around 60 million people[1]. By 2045 this number is expected to increase by 22% to 81 million people[2]. For people living with diabetes, beyond the relentless self-management of their condition, the main impacts are the serious adverse complications associated with the disease. For example, people with type-2 diabetes have a 2-3 times greater risk of heart failure, an increased risk of having a heart attack or stroke, with more than half dying of CV-related events[3], and are exposed to higher risk of cognitive function alteration. Complications are the main driver of diabetes-related costs in our healthcare systems, in fact 75% of costs associated with treating these preventable complications[4].
We are ambitious about achieving better healthcare for people living with diabetes. It will take research, collaboration and a continued commitment to innovation, but #WeWontRest until everyone with diabetes receives the best care and the best possible treatment.
Science and innovation are at the heart of advancing diabetes research and clinical care. Over the last 40 years, the quality of life of people living with diabetes has improved thanks to a series of advances that have transformed the way people manage their disease. We will continue to work to improve patients' quality of life and health.
However, there are significant challenges for healthcare systems in managing chronic, complex, and growing diseases like diabetes. Diabetes absorbs 9% of total health expenditure in the European Union and is projected to rise by 12% over the next 25 years[5]. Access to current treatment options is highly variable throughout Europe, as are the ways in which healthcare systems provide diabetes care. Optimal use of resources to ensure people with diabetes achieve the best possible outcomes should be a key area in diabetes care delivery.
This is why a number of EFPIA member companies have come together in the EFPIA Diabetes Platform. The Platform's aim is simple: 

To be an active partner in the fight against diabetes, improving the lives of everyone affected by the disease
We will do this by improving diabetes diagnosis and management and focusing on delivering better healthcare for patients living with diabetes.

The EFPIA Diabetes Platform aims to improve the lives of everyone affected by diabetes.  Over the coming months we will continue to work with stakeholders across the research and health community to achieve this goal. It means looking at how to improve diabetes management and to reduce complications. More specifically, the group aims are:
Raising the recognition of the value of innovation in diabetes

Improving health outcomes in diabetes management

Contributing to the sustainability of financing diabetes management for the future
We remain ambitious about the future for people living with diabetes. Through research, better management and collaboration, #WeWontRest until diabetes is defeated.


Improving outcomes for people with diabetes: How data, access to innovation and rethinking care can unleash patient power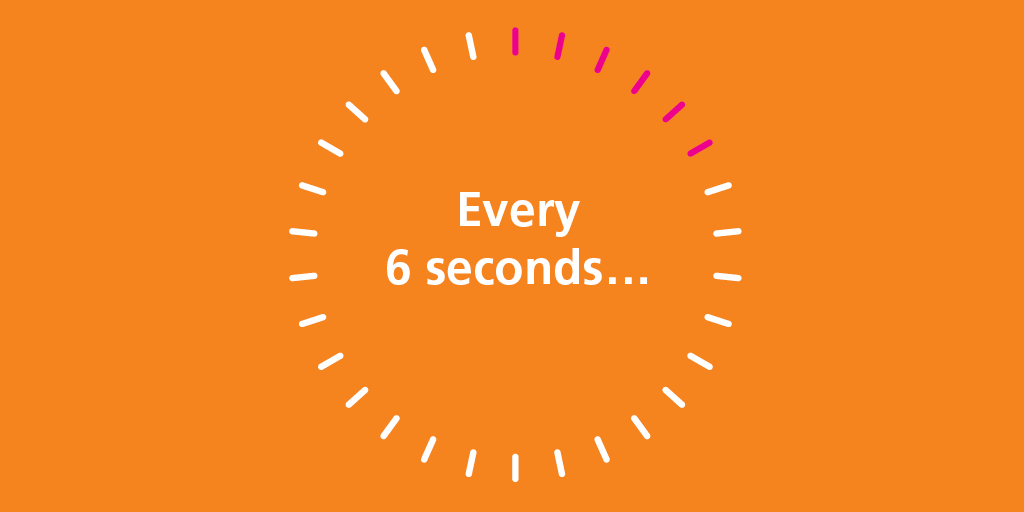 Europe's diabetes pandemic emerged quickly enough to challenge our health services and gradually enough to give the impression that small changes would be enough to cope with the rising burden. The scale of the problem demands a complete rethink of how we manage diabetes. We cannot expect health systems designed to care for people with acute illnesses to meet the needs of large numbers of citizens living with long-term conditions such as diabetes. It's time to reimagine how care is delivered.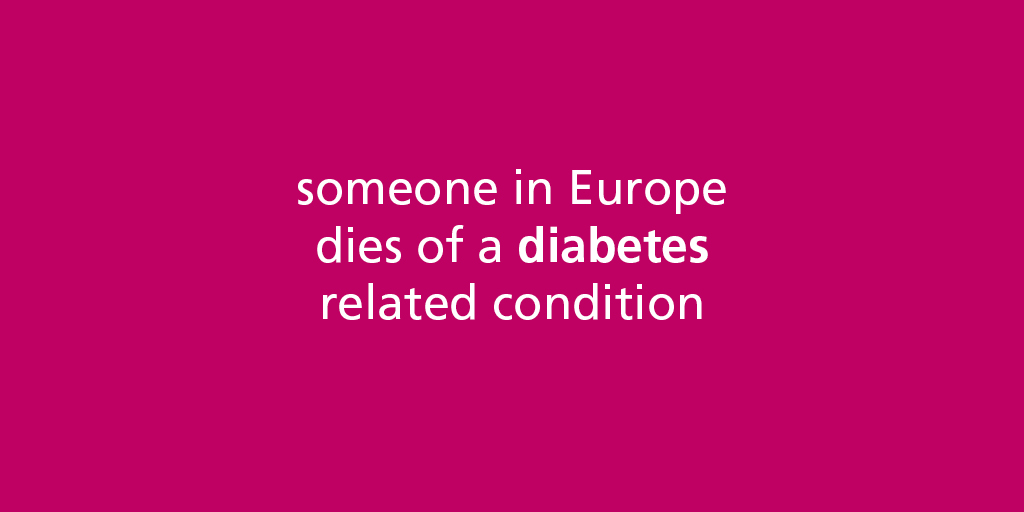 Through research and stakeholder engagement, along with three roundtables in Germany, Sweden and Belgium, to gather expert input, ideas and inspiration, we have taken a deep dive into diabetes. We identified three key elements of the diabetes challenge: we will need to unlock the full potential of data, as well as empower patients, and rethink our health systems.



Discover our recommendations on how to address the key challenges in diabetes care and improve the lives of people with diabetes
[1] IDF Diabetes Atlas Eight Edition, International Diabetes Federation 2017
[2] IDF Diabetes Atlas Eight Edition, International Diabetes Federation 2017
[3] Nwaneri C, Cooper H, Bowen-Jones D. Mortality in type 2 diabetes mellitus: magnitude of the evidence from a systematic review and meta-analysis. The British Journal of
Diabetes & Vascular Disease. 2013;13(4):192-207 & Morrish NJ, et al. Mortality and causes of death in the WHO Multinational Study of Vascular Disease in Diabetes.
Diabetologia. 2001;44 Suppl 2:S14-21
[4] Martin S, et al. Exp Clin Endocrinol Diabetes. 2007;115:495-501.
[5] Solomon et al. Diabetes Care 2017; 40: 412-418