Animal Use and Welfare
Animal studies continue to play an invaluable role in the medical research process in the development of drugs and treatments to improve the quality of life for humans. The Pharmaceutical sector goes beyond compliance to ensure high welfare to the animals used and implementation of the 3Rs during this process.
Animal use and welfare in pharmaceutical research and development
Medical research continues apace. It needs to, as many health challenges still remain unmet. Animal studies continue to play an invaluable role in meeting these challenges – both in experimental research, and in ensuring maximum safety of treatments before their use in humans, which is legally required. Research involving animals poses dilemmas, not only for the researchers and scientists who use animals for medical research, but also for society as a whole. The current consensus is that research with animals is justified where there are clear benefits for our health and when the 3Rs are applied. Advances in science are leading to fewer tests and experiments on animals, and to new ways to reduce the impact on animals. This is why dialogue and transparency about the use of animals for medical research and developments in science need to be debated by everyone involved.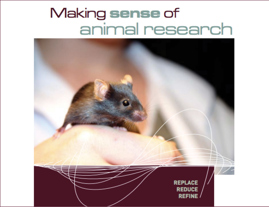 Only when it is necessary and unavoidable, animals are used for research to help scientists bridge the gap between the theories developed and the reality of introducing a new treatment to the patient. It is legally required that new medicines ensure maximum safety to humans, making the use of animals an essential step in the medical development process. So, in short, without animal testing, there would be no new medicines.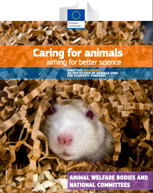 Use of animals in testing and research is highly regulated at both EU and Member State levels. The latest legislation regulating use of animals in research passed at EU level in September 2010 came into force on 1 January 2013 and makes the 3R principles a legal requirement (Directive 2010/63). The Directive sets full replacement as a long-term vision and sets the most stringent protection framework worldwide to protect animals that would still need to be used after application of alternative research methods. 



Pharmaceutical industry and 3Rs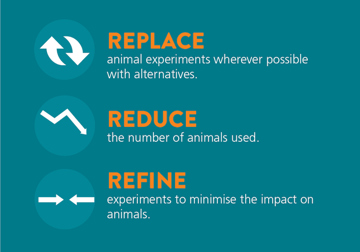 The pharmaceutical sector continue to be involved in a number of initiatives, which affirm the key principles of the 3Rs (Reducing the number of animals used, Refining experiments to minimize the impact on animals, and Replacing animal experiments wherever possible with alternatives) or change the current research paradigm (such as the Innovative Medicines Initiative).

Science, technology and research practice evolve every day and bring new tools to address scientific questions differently. This paradigm shift is operating seamlessly every day without necessarily being labelled 3Rs.

Animal welfare and 3Rs principles in action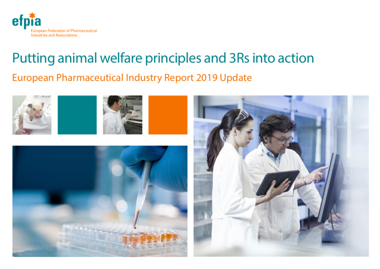 The pharmaceutical industry strive to go beyond what is legally required and work to implement 3Rs to ensure high animal welfare and high quality science and ultimately improve the lives of the people and animals that stand to benefit from the research. Since the adoption of the EU legislation governing animal use, EFPIA and its member's have been publishing reports giving an extensive overview of their actions on putting animal welfare principles and the 3Rs into action. Our 5th report, it includes a non-exhaustive list of over 70 examples of activities and successes of the pharmaceutical industry which indicates the passion and commitment of individuals and their companies to responsible animal use, with tangible outcomes leading to improved animal welfare and high-quality science.

Culture of Care
Directive 2010/63/EU aims to improve the welfare of animals still needed in scientific research by, amongst other things, enhancing the Culture of Care, referred to as the "climate of care" in Recital 31. Establishing, promoting and maintaining a good culture of care is a fundamental component if ethical, scientific and animal welfare obligations, along with wider responsibilities towards employees and the public, are to be met.

EFPIA members have been reflecting on the concept of a Culture of Care and how it is understood and applied across research institutions and companies in Europe - a "checklist" to help engage in or enhance discussions on a Culture of Care within your establishments.

A Framework has been developed with the aim to help organisations identify gaps or potential areas for improvement in support of a positive Culture of Care. The framework is intended as an aid for continuous improvement, highlighting where indicators of good practice are present within companies with the objective to be used as a starting point for consideration and discussion.

Effective experimental design and statistical analysis are critical means of minimising the use of animals and achieving study outcomes.
EFPIA organised a workshop with the pharma user community to enable an open discussion across industry on the concepts and importance of effective experimental design. A report was prepared following the workshop and now industry is working on implementing the recommendations.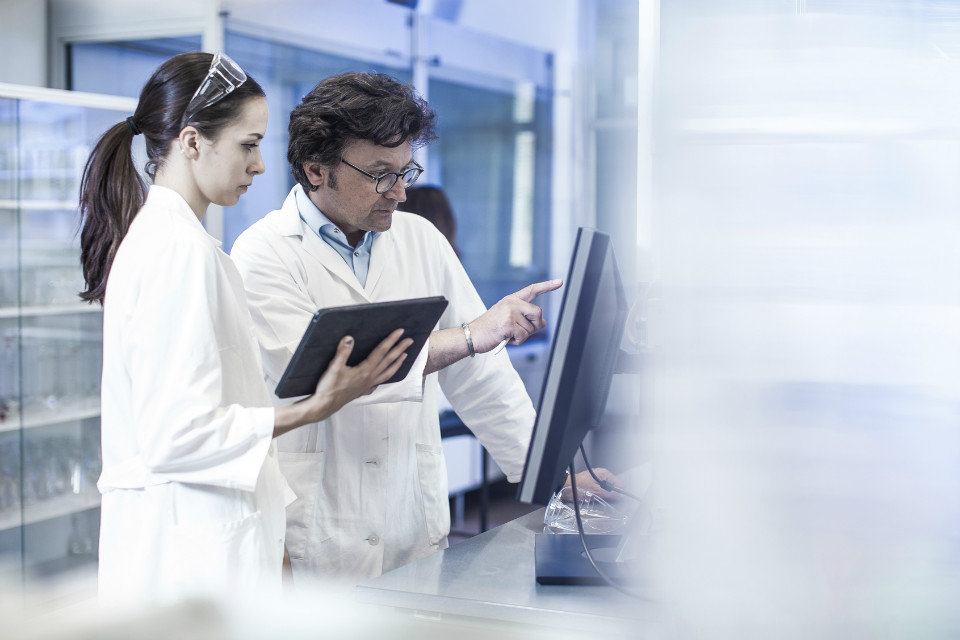 Good Transportation practice of live animals for research
European legislation and good research practice require animals used in research to be purpose bred, however those animals cannot always be bred in or close to research sites, and therefore transportation in good conditions greatly contributes to the overall welfare of laboratory animals.
The primary objective while ensuring that legislative requirements are met, should be that animals are transported in a manner that does not jeopardise their well-being and ensures their safe arrival at their destination in good health, with minimal distress or fear which is important to ensure good animal welfare and the validity of scientific procedures.
Therefore, the Research and Animal Welfare Group recommends that EFPIA members, breeders, Contract Research Organizations and transporters consider the LASA guideline as a reference document when planning and carrying out transportation of laboratory animals. The document "Laboratory Animals – Good transportation practice" provides reference and links and highlights specific points to consider for the transportation of non-human primates, dogs and (mini-)pigs.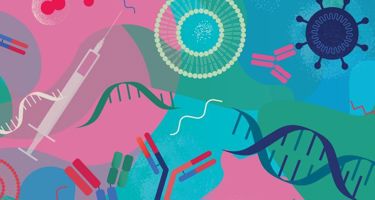 Featured event
Accelerating Global Deletion of the Abnormal Toxicity Test. Planning common next steps.
Organised by AFSA/HSI and EFPIA in collaboration with IABS, the workshop aimed to assess the lingering barriers, to reach a shared agreement on further concrete actions to make the deletion of the test a global concrete achievement.
View Event
Supporting R&D for better science and more welfare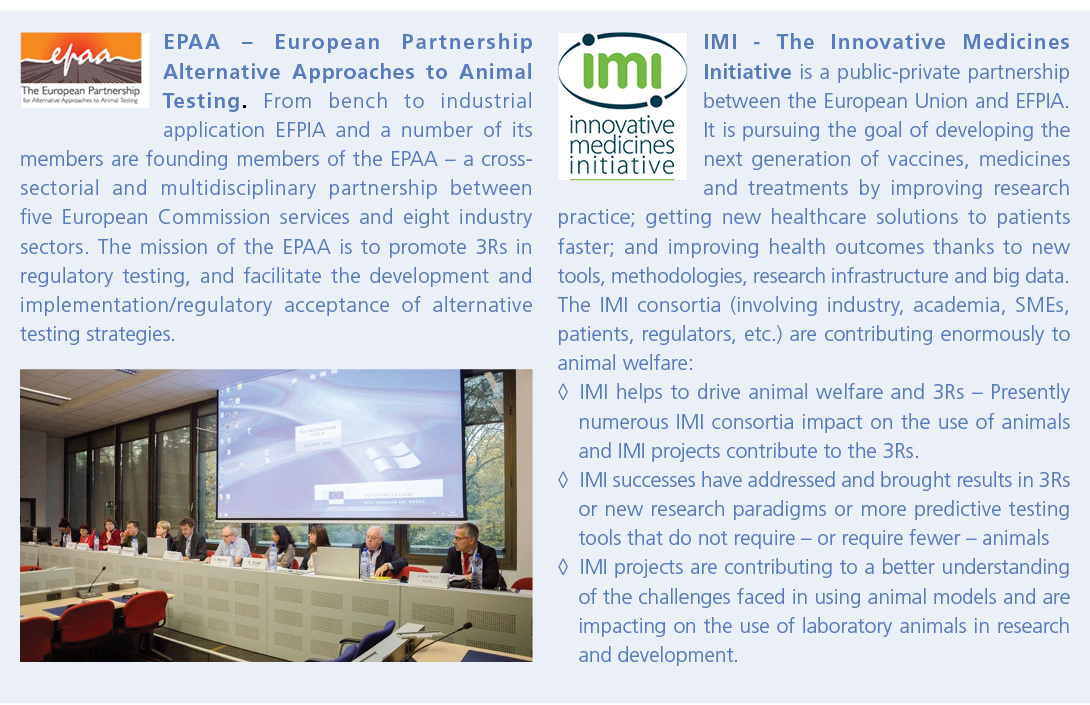 Find more here:
remove add
For more information, contact:
Kirsty Reid, Director Science Policy
Kirsty.reid@efpia.eu