EFPIA Oncology Data Summit: Unleashing the potential of data to improve cancer care
Brussels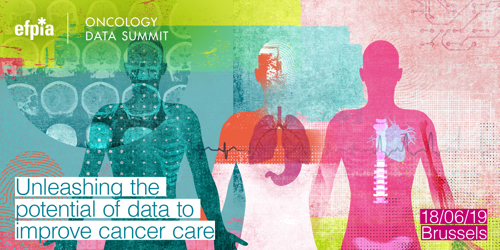 We are delighted to invite you to the Oncology Data Summit "Unleashing the potential of data to improve cancer care".


The Summit will bring together cancer and data players from around Europe to actively participate in identifying the opportunities, challenges and solutions needed to maximise the impact from gathering and using oncology data, to make a difference for the people who matter most: cancer patients.


The Summit will firstly seek to build a common understanding of the current oncology data landscape, which is both fragmented and rapidly evolving. The agenda will then address the issues related to access to, and the use of, oncology data, before concluding by addressing the actions needed to be taken locally or nationally, as well as at the European level. With calls for a European Cancer Plan gaining prominence in the election campaign for the European Parliament, the Summit will make recommendations on how such a plan can support progress in this area.

We believe that these challenges can best be addressed through a collaborative approach, involving patients and patient groups, medical experts, academia, regulators, policymakers and industry. Join us on 18 June 2019 and contribute to improving cancer care through the effective use of oncology data.


Please find the summit agenda here. 

You can consult the event 

master

 

deck

 at the following link.