34th International Conference of Alzheimer's Disease International
Virtual event
The International Conference of Alzheimer's Disease International is the longest running and one of the largest international conferences on dementia, attracting over 1,000 delegates from over 100 countries. Featuring a range of international keynote speakers and a high standard of scientific and non-scientific content, the conference programme enables participants to learn about the latest advances in the prevention, diagnosis, treatment, care and management of dementia.
The ADI 2020 conference, scheduled to take place in Singapore from 10-12 December, will now be hosted as a virtual event.

Every day of the conference will feature the voices and experience of people living with dementia and their care partners.

For more information on the program and to register, please visit the Conference website.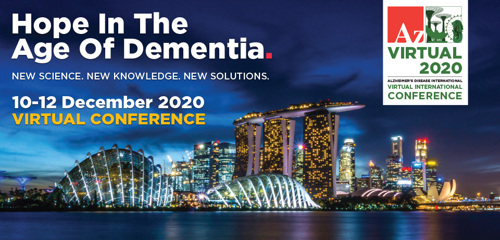 ADI is proud partners with Dementia Alliance International, the independent self-advocacy organisation of people with dementia.