POLITICO's Health Care Summit
Join the many thought-provoking discussions on November 17-18, where you'll be able to debate the biggest EU health policy issues with your peers.
POLITICO's Health Care Summit
Virtual event
In less than a month POLITICO's fifth annual Health Care Summit will bring together news-makers and global thought leaders virtually to discuss the challenges that this new legislature is planning to or forced to undertake, the obstacles that stand in their way as well as the potential ways to tackle them.
Among the guests, Nathalie Moll, EFPIA Director General, will participate in a joint interview to discuss the "Phuture" of Pharma.


Program and registration available here.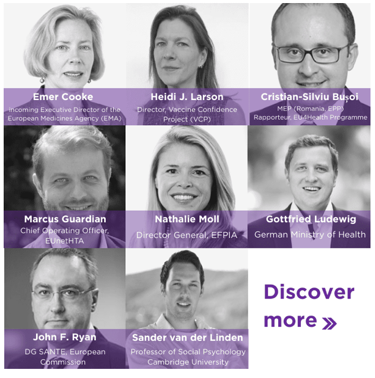 Download the event app to ask questions during the Q&A and to engage with other participants!




2020 Partners