#ForTheChance to be confident (Guest blog)
I was diagnosed with cancer in 2016 and my treatment was chemotherapy. During this time, I thought of things I wanted to do and singing in front of people was something I have wanted to for years. I have the opportunity to perform at The Royal Concert Hall in Glasgow. I am looking forward to performing in front of a large audience at the end of the year. This is something I have wanted to do for years but have never been confident enough to do it.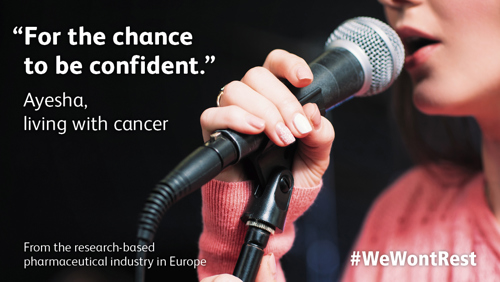 Having had chemotherapy, it has really helped me build up my confidence and do something I could only ever dream of doing. Being able to build my confidence has let me grow as an individual and I am looking forward to doing more activities that I have never had the confidence to do in the future.


In the future I hope that no one will have to deal with cancer and the side effects that come with it.