#ForTheChance to join my children in the swimming pool (Guest blog)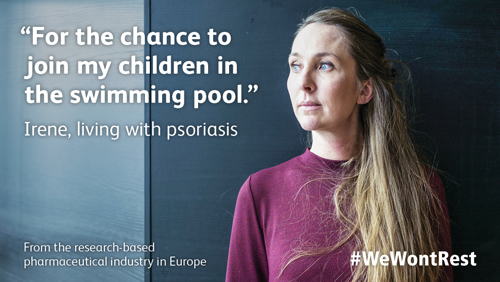 I'm Irene. I'm 34 and a proud mummy of three beautiful children.

I've lived with psoriasis most of my life. It's an extremely painful, itchy and often misunderstood condition which affects both men and women. Psoriasis has been something which has, at times, held me back from doing the things that most people take for granted – the simple things, like wearing a swimming costume or summer dresses. Although, overall I consider myself a confident and outgoing person, when it comes my appearance, I'm feel that confidence disappear.

I want the chance to enjoy and share experiences with my family, without my psoriasis affecting the decisions I make. My children love swimming, and we go regularly to swimming. I wish I had the confidence to join them in the swimming pool, but I'm that worried people will stare at my skin and think it's contagious. According to the reports approximately 1 in 5 people living with psoriasis have been asked to leave a public pool, which is a fear that stops me from taking the leap.

Many people prefer not to be seen in public during a psoriasis flare, and I'm definitely one of those people. Summertime is the worst for it. When everyone else is on the beach in their shorts and t-shirts, I'm still looking to cover up. It really makes you feel like you're the only one with the condition. I hope to have the chance to show my bare arms and legs, and feel confident in the summer.

My hope for people living with psoriasis in the future is that they have the chance to live without pain and inflammation, so that they can live a life without compromise.