Joint EU-UK pharmaceutical industry response to Brexit deal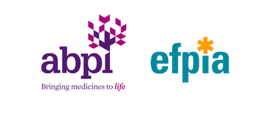 In a joint statement Richard Torbett, Chief Executive of the Association of the British Pharmaceutical Industry (ABPI) and Nathalie Moll, Director General, European Federation of Pharmaceutical Industries and Associations (EFPIA), together representing the EU and UK pharmaceutical industry, said: 
"We have always said that a deal is in the best interest of patients in the UK and the EU. This means ongoing collaboration in key areas including scientific research and cooperation in areas like medicines safety. We will now take the time to look at the detail to understand what it means for our members and the future of the pharmaceutical industry.
"Regardless of a deal, the end of the transition means there will be a significant change in how border and customs arrangements work come Jan 1st and companies have been working on contingency plans to mitigate any disruption. We will continue to do everything in our power to maintain the flow of medicines to all parts of the UK and the EU."