EFPIA's Rentrée 2017: Unlocking tomorrow's cures
EFPIA brought together leading scientists at the cutting edge of medicines development to the Brussels healthcare-policy world
EFPIA's Rentrée 2017: Unlocking tomorrow's cures
This week EFPIA brought together leading scientists at the cutting edge of medicines development to the Brussels healthcare-policy world.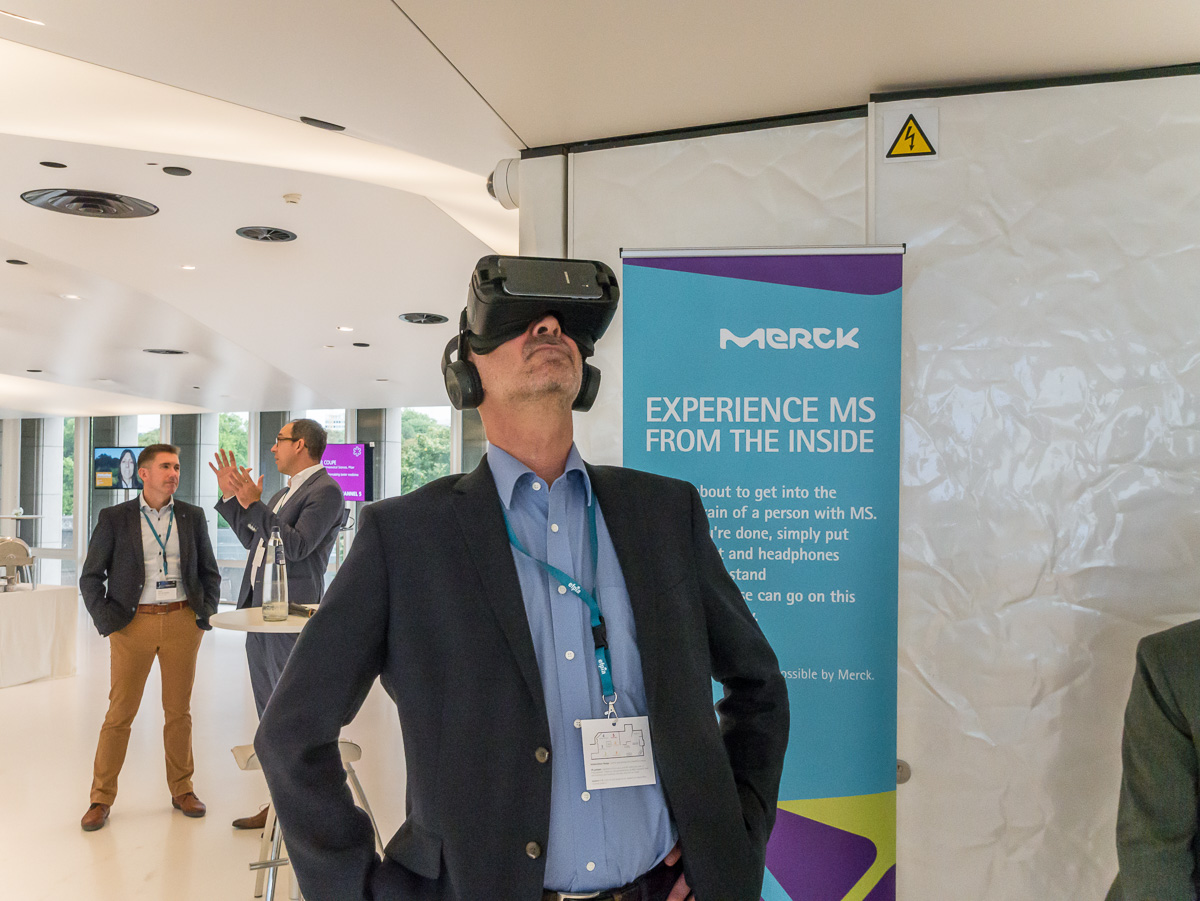 The EFPIA Rentrée 2017 offered attendees a unique opportunity to scrutinise, understand and ask questions about the discovery and development of six groundbreaking, innovative and life-changing therapies, as well using virtual reality googles to better understand living with MS and Lupus.






Dr Frank Bähner, Area Head Prophylactic Vaccines at Curevac, explained the huge potential of mRNA-based prophylactic vaccines and the significant advantages they can offer where pandemics arise. mRNA vaccines provide immunological characteristics together with an admirable safety profile. Moreover, genetic vaccines offer great flexibility and are able to encode a wide range of genes. As Dr Bähner put it: "With mRNA – the natural messenger for health – the body can generate its own therapeutic protein. All it needs is the right information."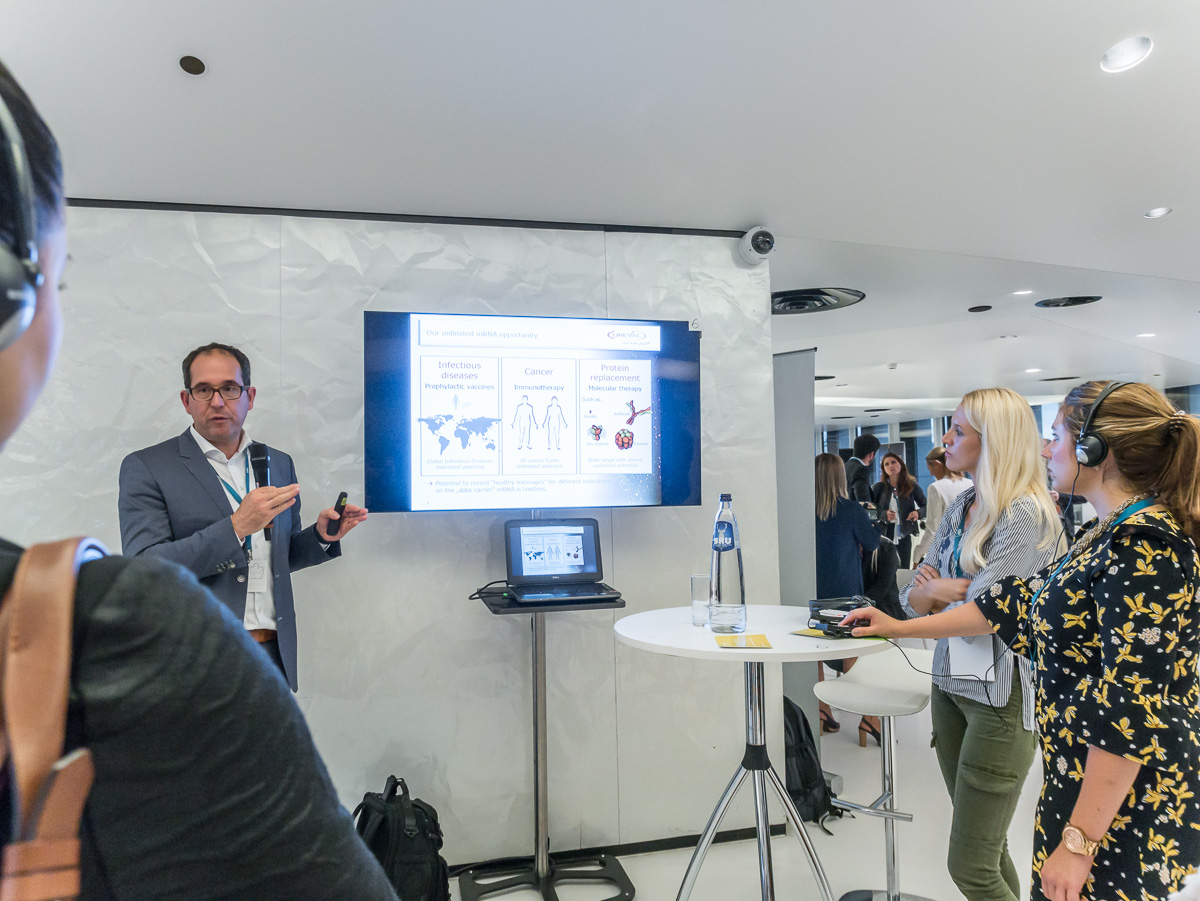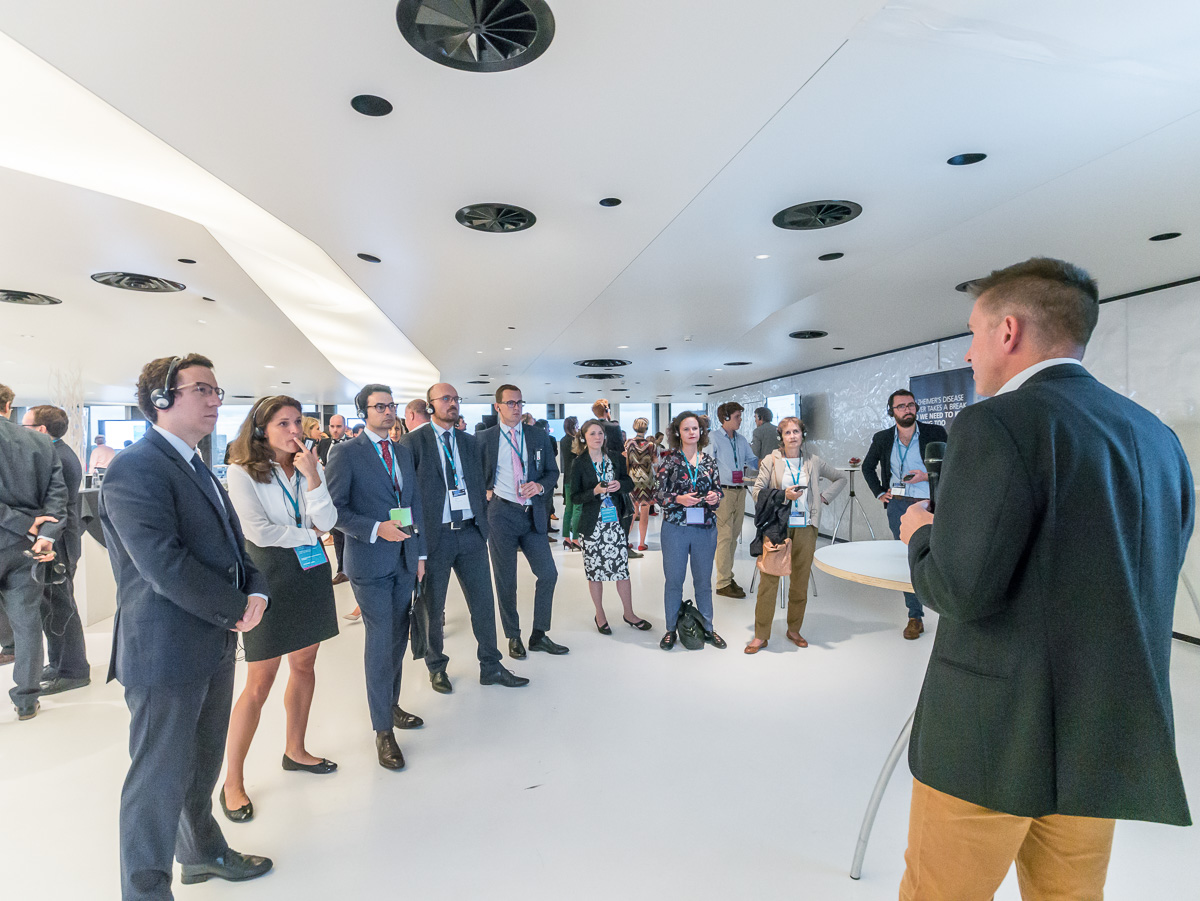 Serge van der Geyten, coordinator of the European Prevention of Alzheimer's Dementia Consortium, part of the Innovative Medicine Initiative – the world's largest public-private initiative in the life sciences sector – offered insight into progress within the consortium. The EPAD project currently is creating a virtual Europe-wide register (EPAD Register) of around 24,000 people who already participate in national and regional research studies, long-term cohorts or clinical registers. Eventually, some 1,500 participants will be invited to take part in early stage adaptive clinical trials (EPAD Trial) of new medicines that are designed to prevent Alzheimer's dementia.


The use of clinical trial simulations in supporting treatment guidelines for patients with Multiple Sclerosis was explained by Alain Munafo, Global Head of Quantative Pharmacology at Merck. He highlighted his mission and that of fellow scientists to provide global, core expertise in the quantification and interpretation of the relationship between dose, exposure and response to the MS drug cladribine. The ultimate aim is to offer the best possible therapeutic solution to individual patients, with the optimal dose, dosing regimen, and label.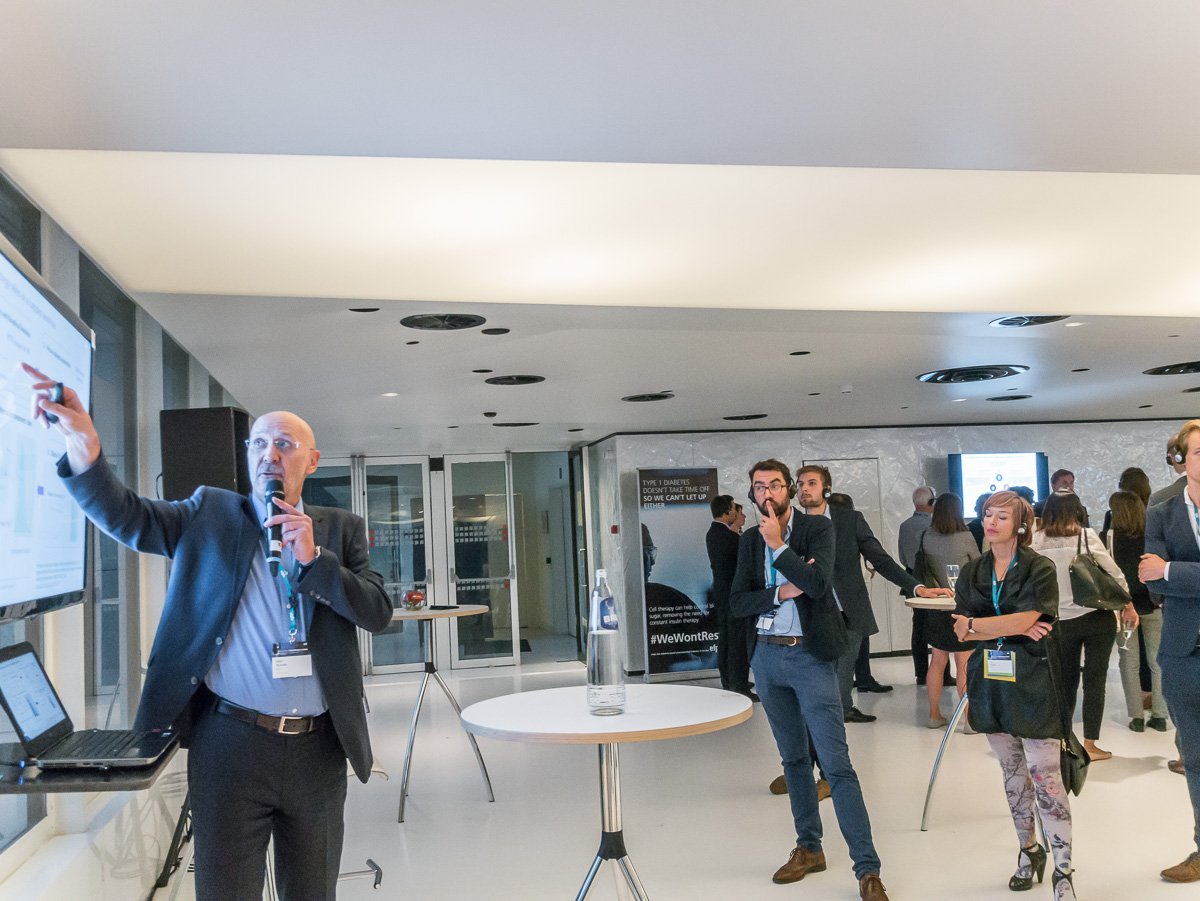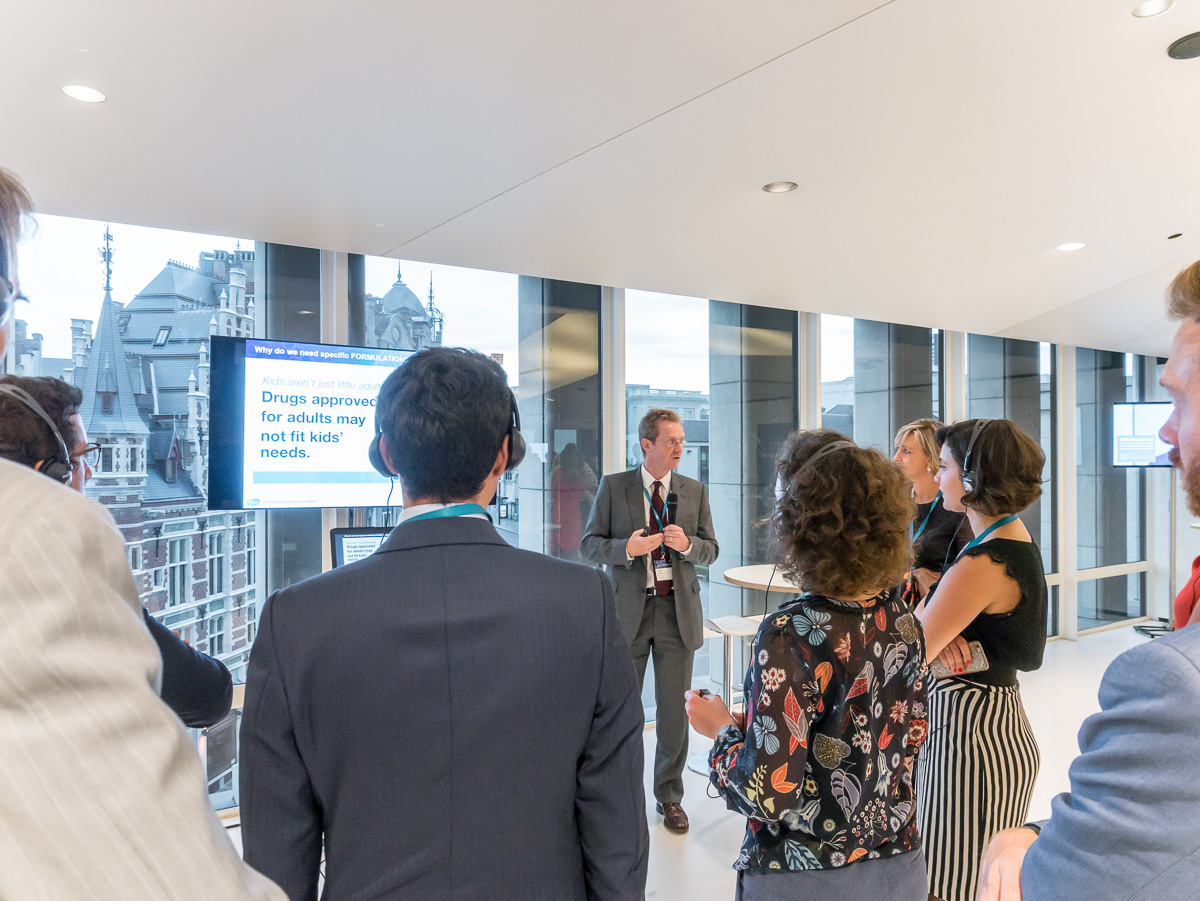 Against the backdrop of the EU Paediatric Regulation, Dr Alastair Coupe from Pfizer UK described the challenge of formulating better medicines for children. Building on the well-known epithet that "drugs don't work in patients who don't take them", he explained the complexities that hamper those, researchers and parent alike, who try to devise ways to encourage children to take and adhere to a therapy.





Oligonucleotides represent a novel approach to discovering new therapeutic agents, according to Ana Isabel Jiménez, Director of R&D at Sylentis, part of the Pharmamar Group. Oligo therapeutics form part of a growth market that is set to be valued at over $5bn by 2022 – their attractiveness lies in the fact that they modulate gene expressions without modifying genes and can be used to treat a wide range of genetic diseases. Moreover, while most drugs only prevent temporarily protein function, Oligo therapeutics are capable of blocking entirely protein production required for disease progression.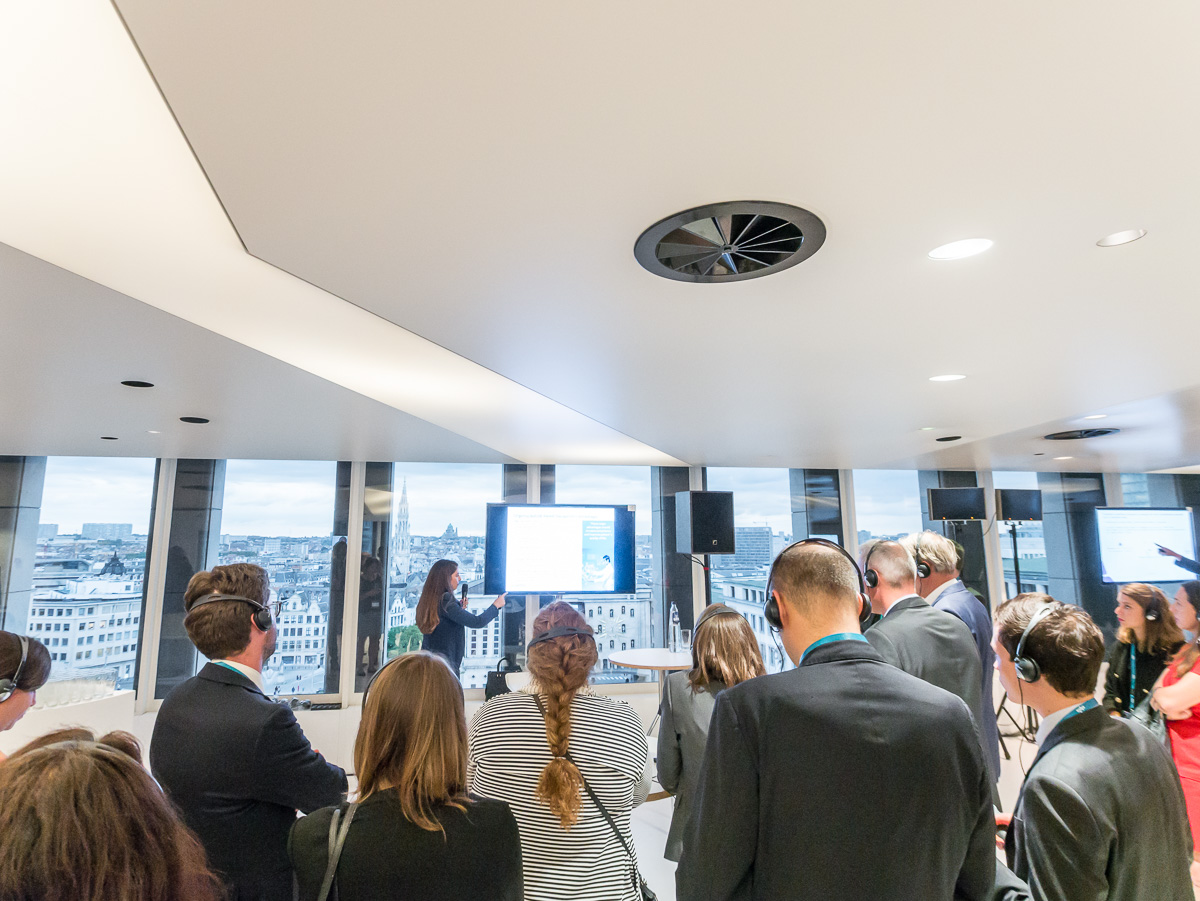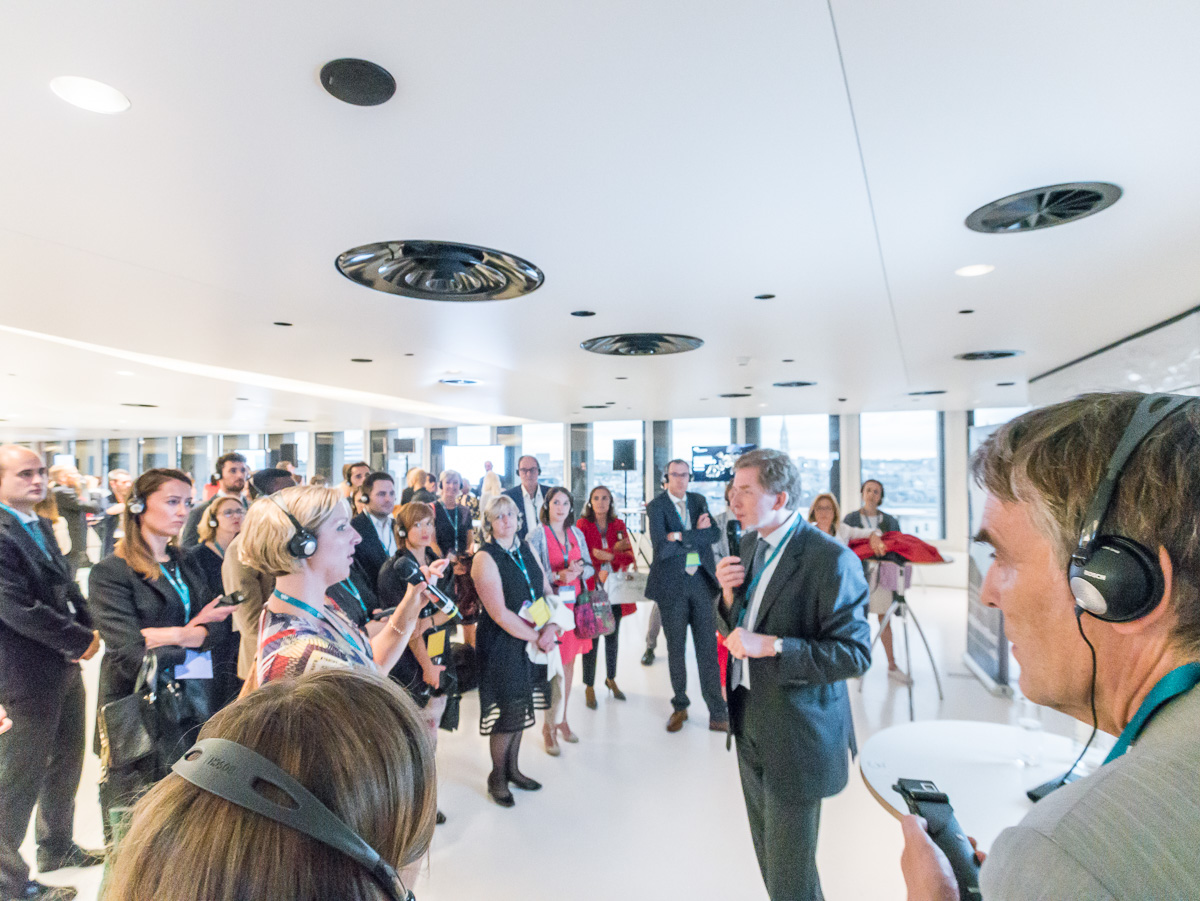 Luc Uylenbroeck, Head of New Patient Solutions and Portfolio Management at UCB explored the variety of ways in which his company is able to create value for patients. For UCB, he said, everything starts with a simple question: "How will this make a difference to people living with severe disease?" As a practical example, he described the development of a unique syringe, "designed with users for users".





EFPIA Director General, Nathalie Moll said "To connect our Brussels-based audience, not only to the cutting edge science, but to the passion, commitment and dedication of researchers from EFPIA member companies both large and small was a privilege."